Video games have been around for more than two decades now and the gaming industry has seen unprecedented success. Now being worth more than the movie and music industry combined, it is as mainstream as things get. However, back in the day, it started as just another pastime activity which only the hardcore fans loved for what it truly is. Some 20 years ago, there was only a handful of games everyone played, one of which was Counter Strike 1.6, the most popular and easily recognizable first-person shooter of all time.
As a matter of fact, this 22-year-old game is still popular today despite many other titles in the series appearing over the years, as well as other games taking the number 1 spot. Why is this the case and what are the reasons for CS 1.6 being considered as the best shooting game of all time? Read on to find out more about this timeless classic. If you are interested in playing it now for some nostalgia or perhaps for the first time ever if you were little when it was first popular, check out Counter-Strike 1.6 download.
1. Simplicity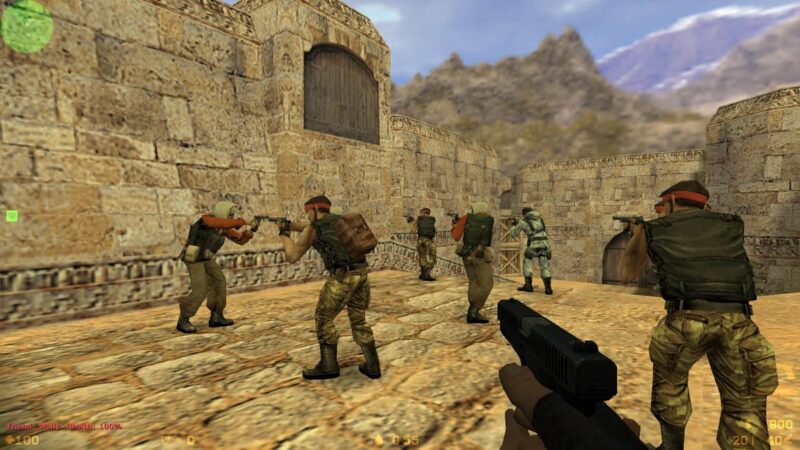 Both in today's sense and back when the game was first introduced, the whole premise was quite simple. Two teams of players fighting it out and completing an objective. The formula is quite famous now, a tactical dethatch with teams of equal sizes fighting to the death. The game was fast-paced enough for many rounds and matches to be completed one after the other which quickly became one of the main reasons why everyone played it. The fact that you could also spectate those playing until there is room for you to join them was another huge plus. Overall, the simple formula allowed for a lot more to be added over the years, stuff that only contributed to the game's popularity further.
2. Abundance of Weapons and Gadgets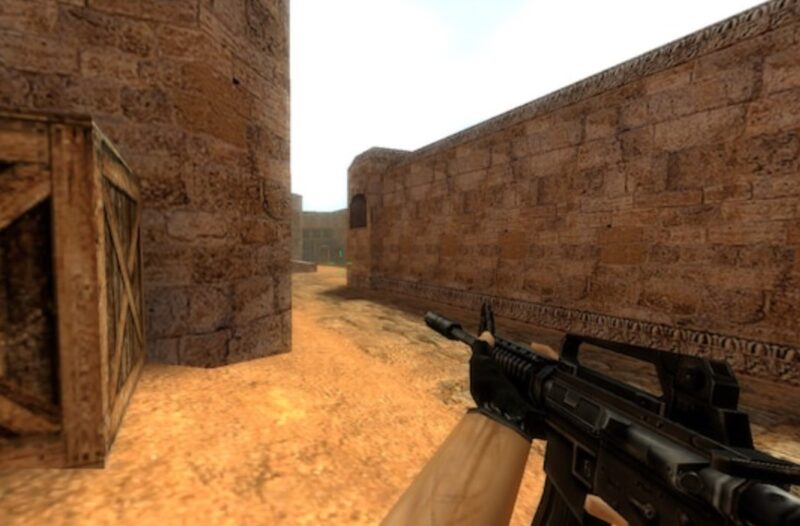 Every shooting game needs to have a lot of guns in store and CS 1.6 delivered on this front quite well. There are 6 weapon classes in the shop menu two choose from, as well as primary ammo, secondary ammo, and equipment categories. Pistols, shotguns, SMGs, rifles, sniper rifles, and machine guns are the weapons of choice, each category with about a dozen choices. Each player gets a pistol, a primary weapon, and various equipment like grenades and armor. There is also a default third weapon, the knife, for close quarter kills and taking out enemies in style.
3. Incredible Amount of Maps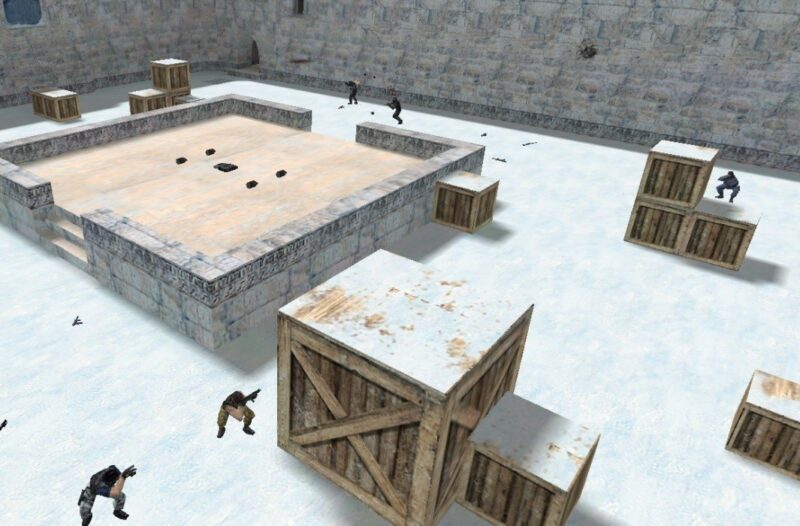 Another thing that every shooting game needs to have other than team modes and a lot of weapons is a great choice of maps. To this day, there is no first-person shooter game that has had so many iconic and classic maps for the players to play on. From big and small, tactical and fun oriented, close quarters and long-range, CS 1.6 has it all in store for the players. Everyone knows de_ dust2, aim_headshot, de_aztec, de_train, de_nuke, de_inferno, and cs_assault. These maps are famous around the gaming community and everyone has fond memories on them. They vary in objectives between bomb defusal, hostage rescue, or assassination, with Terrorists and Counter-Terrorists each having to do a different task. The CS community also created many other maps that took the gaming world by storm and introduced new modes, power-ups, and different takes on the game.