The difference between the two is that raids are more difficult and require teamwork to defeat enemies, whereas trials are meant for solo play.
The ffxiv raid vs trial is a question that has been asked for years. Many people are confused on the difference between raids and trials. This article will help you understand the differences in both raids and trials.
Final Fantasy XIV presents players with a variety of difficulties. Both raids and trials need an eight-player group, although the content is different. Trials are one-off boss battles, usually against large monsters, while raids are longer-form quests involving environmental obstacles and other adversaries to conquer.
If you're new to Final Fantasy XIV, it's understandable that you don't know the difference between the two.
Raids and trials both provide various degrees of difficulty and reward, so it's not too complex.
Trials or Raids: Which is More Important?
From a strictly MSQ standpoint, the majority of the trials you'll face are required to advance the game's primary narrative.
Raids, on the other hand, are usually hidden until you're ready to finish them.
The Crystal Tower series, which was declared obligatory in 2023, is the only exception.
The cause for this is most likely due to the various degrees of difficulty.
Sure, trials may be very difficult. They may feature mechanics that are comparable to raid encounters, although it is just a one-time battle. It's a lot simpler to learn and repeat if you need to.
As a result, trials take considerably less time to complete.
They're (mainly) unlocked as you progress through the game, and they'll appear in Duty Roulettes. It's basically XIV's version of a standard boss battle you'd find in any other RPG.
Sure, you'll have a larger party. However, until you reach the upper difficulty levels, they tend to get more complicated (which are optional).
With raids, this isn't always the case.
Although certain raids may now be completed simply by sheer force, doing it with your level synchronized is still a challenge.
There are harsh mechanics that need collaboration and knowledge to overcome, and errors may easily result in party wipes.
Raids are groups of bosses connected together by a narrative, while trials are single boss battles with a complete storyline leading up to them.
Completing a raid requires a significantly larger commitment since most raids have several wings to complete before reaching the conclusion.
What gives me the most satisfaction?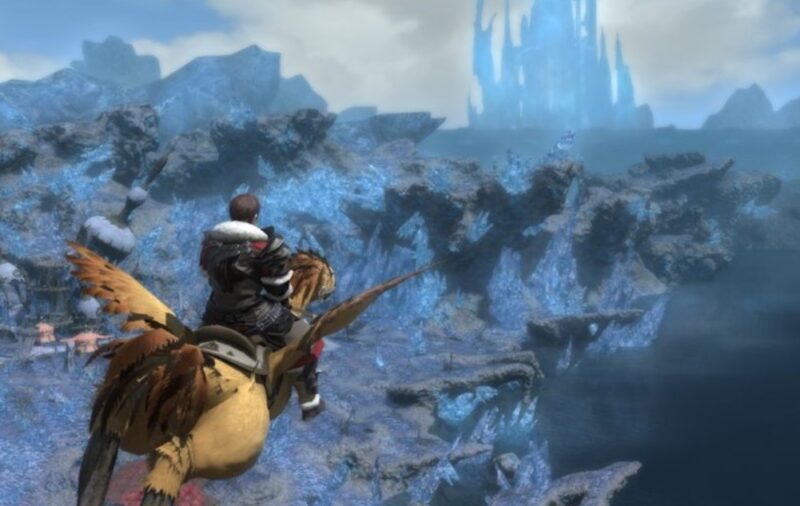 Either way, it's not really a question of "best."
For the level of difficulty required, I believe the awards are well balanced between trials and raids.
You won't get any unique prizes for completing normal difficulty trials, but you will get some Tomestones, which can be used to buy items.
Completing trials with higher difficulty levels may earn you rare weapons and special mounts, some of which will reward you even more after the set is completed.
Raids may provide you access to unique gear sets. Endgame raids will reward you with top-tier items if you complete them successfully.
Because everyone will be vying for the drops, collecting the whole set will take several clears.
And if this seems like it will take a long time, it will.
However, when you accomplish raids, you'll gain Tomestone money, which can be exchanged for guaranteed equip improvements at regular intervals.
Is it necessary for me to raid?
No, not at all, from a technical standpoint.
There is just one such encounter, The Crystal Tower, which is an Alliance Raid, that is required to advance beyond A Realm Reborn.
Alliance Raids are similar to regular raids, except they need a group of 24 people.
Completing The Crystal Tower is no longer a difficult task.
Many of the people you'll be working with have previously completed it many times, so it'll mainly be a matter of keeping up with them. None of the eight player Raids are required to progress the narrative, so you may skip them if you don't want to.
Trials, on the other hand, are extensively baked into XIV's Main Scenario.
If you wish to continue, you'll need to complete the majority of the game's trial missions.
If you're having trouble with a particular trial or raid, read up on it before attempting it. Watch one or two YouTube videos of the battle. Understand your part in the battle and what to look out for.
Last but not least, don't be scared of raids.
Many players I know avoid them because they believe the difficulty level is too high, or that they would underperform and be harassed by toxic people if they participate.
I'm not saying XIV doesn't have that aspect, but clearing raids can be very gratifying and fulfilling.
Joining raids via your Free Company is usually typically a simpler and smoother procedure (particularly for novice raiders).
Many Free Companies have static raiding squads that drive rigorous advancement, but many of them also take a more relaxed approach. It's just a matter of selecting the perfect squad for your style of play.
The ffxiv savage alliance raids is a question that many players have been asking. In this blog, we will go over the differences between FFXIV's Savage Trials and Raids.
Frequently Asked Questions
What are raids in Ffxiv?
Raids are a type of battle in FFXIV that is usually found at the end of a quest line. They are meant to be more difficult than regular quests, but less difficult than dungeons.
Are raids optional Ffxiv?
The only thing that is mandatory in FFXIV is the main story. However, there are optional raids and other activities that players can participate in.
What is the hardest fight in Ffxiv?
The hardest fight in Final Fantasy XIV is the final boss of the main story.