Mobile Legends is celebrating its 5th anniversary with a bang! The popular MOBA game has just released new heroes, items, and more. Players can also take part in the year-long celebration by participating in special events that will be held throughout 2018.
Mobile Legends is a free-to-play mobile game, which has been around since 2014. The mobile legends bang bang is the 5th anniversary celebration of the game, featuring new heroes, items, and more.
Mobile Legends: Bang Bang, from Moonton Games, will be celebrating its fifth birthday in October with a new 5th Anniversary Celebration that will offer fresh, unique content to gamers all around the globe.
Moonton, the company behind the MOBA, has offices in Indonesia, Malaysia, Singapore, Hong Kong, and mainland China, and has worked with companies and esports organizations all around the globe to create high-profile, internationally accessible mobile games.
MLBB is the most popular mobile MOBA game, bringing players and communities from all over the globe together to fight in real-time 5v5 combat. With 10-second matching and 10-minute battles, the game provides a true MOBA experience on smartphones.
MLBB, which has been downloaded over one billion times in over 190 countries since its debut in 2016, is accessible in 27 languages and has over 105 million active users.
MLBB is the most popular iOS game in 47 countries and is among the top 10 mobile games in over 120 others. On Android, it is also the #1 game in 13 countries and in the top ten in more than 60 countries.
Players will be able to obtain new, limited-time skins for free by engaging in new events and campaigns as part of the game's 5th Anniversary Celebration, which will begin on September 21 and continue through mid-October. There will also be animated films and unique soundtracks for the occasion, as well as many new heroes and skins, including several anniversary-specific skins.
The new Moon Goddess Miya will be one of the highlighted event skins, and she will be accessible for free to any player that checks in during the celebration.
The 5th Anniversary Celebration will not only provide new content, but it will also coincide with current crossovers, such as the Transformers event, which includes skins for Johnson (Optimus Prime), X.Borg (Bumblebee), and Granger (Bumblebee) (Megatron). This event is already underway, with several stages scheduled to begin in November.
You'll need six sprays for each character to collect all of the crossover skins, and here's the event schedule so you can keep up with the higher drop rates.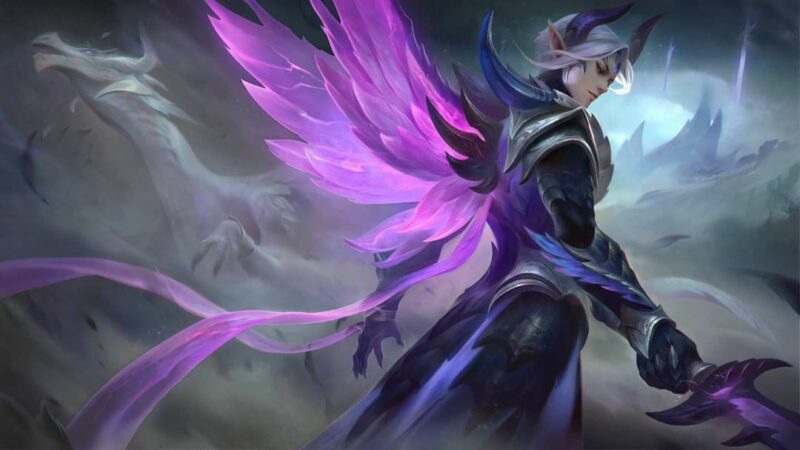 • The second phase will run from August 31 through September 27.Bumblebee Spray drop rates have increased.
• The third phase will run from September 28 through October 25.
• Megatron Spray drop rates have been increased.
• The fourth phase runs from October 26 through November 11th.
• Optimus Prime Spray drop rates have been increased.
Players may get additional aesthetic prizes based on whether they assist the Autobots or the Decepticons throughout the phases.
Moonton will utilize the Project NEXT update to provide high-quality improvements to various areas of the game, as well as further adjustments, hero balance, and a new version of the Brawl game mode. This update will also include login events, unique cosmetics, and a new hero called Floryn.
• Moonton Games provided this image.
• Moonton Games provided this image.
Next week, we'll have additional information regarding the 5th Anniversary Celebration, new content, and planned reworks for characters like Hayabusa, Kagura, Lancelot, and Odette.