In today's world, we rely heavily on motors to power our lives and provide us with the necessary services. But when it comes to protecting these vital components, motor starters play a crucial role.
Motor starters are designed to protect motors from potentially dangerous situations that could cause serious damage or even total failure of the equipment. This article provides an overview of how motor starters work and their importance in ensuring the safety of motors.
It also explains why proper installation and maintenance are essential for optimal performance over time. Finally, this article will discuss some common issues related to motor starter safety and how they can be addressed effectively.
Benefits of Motor Starters in Ensuring Motor Safety
Motor starters are essential components of any motor system, as they provide several key benefits in terms of safety. In particular, properly installed and configured motor starters help reduce the risk of damage to motors due to overload currents or other electrical faults.
They also allow for safe starting and stopping operations by automatically controlling current flow into the motor during these processes. This is especially important when dealing with heavy machinery which can be difficult to bring up to speed safely without overloading its power supply or causing mechanical damage due to sudden increases in torque.
Additionally, modern soft-start systems offer further protection against excessive currents while allowing for smoother acceleration and deceleration cycles that prevent wear on mechanical parts caused by sudden changes in rotational speed. Finally, motor starters can help protect personnel from potential electric shock hazards by providing an extra layer between them and exposed live wiring within the control cabinet.
All of these features make it clear why using a reliable starter system is so important when it comes to protecting your motors from unnecessary wear-and-tear or unexpected failure scenarios.
The Different Types of Motor Starters and Their Role in Protection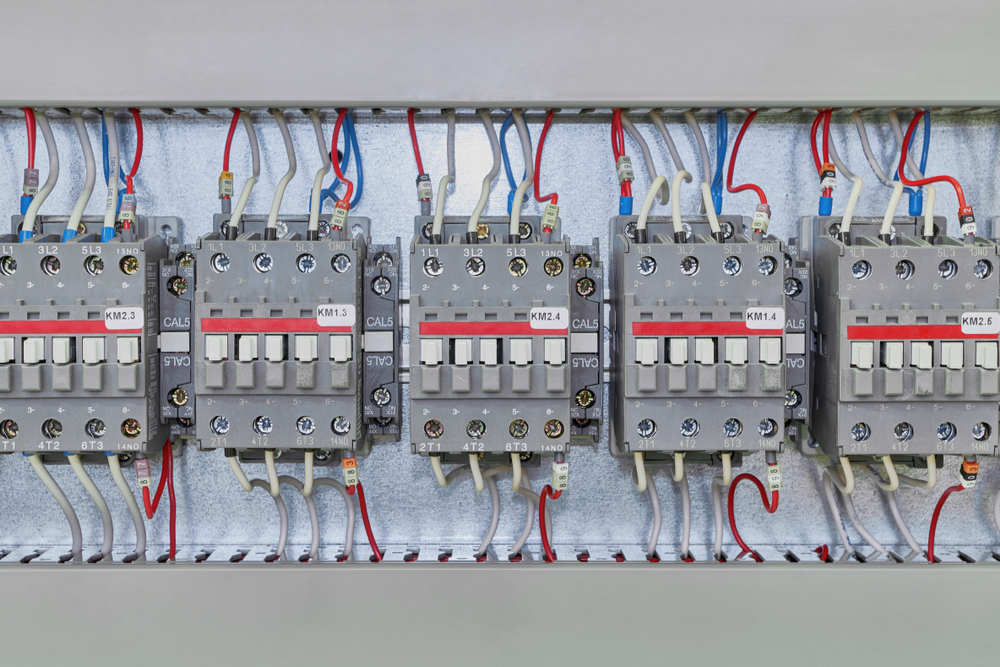 When it comes to motor starters, there are a few key types that play important roles in protecting motors. The most common type of motor starter is the magnetic contactor.
This starter uses electromagnets to switch on or off the power supply to the motor and can be used for both AC and DC systems. Another type of starter that may be employed is an overload relay, which helps prevent overheating by cutting off current when too much electricity passes through it.
Finally, manual motor starters are typically used for smaller loads; they use switches that must be manually activated or deactivated as needed. Each type of starter has its advantages and disadvantages but all work together to protect motors from damage due to excessive currents or high temperatures caused by prolonged operation under load conditions.
Magnetic contactors provide precise control over starting torque while overload relays offer protection from damaging currents without requiring additional manual intervention. Manual motor starters offer simplicity but require frequent operator attention so they do not become overloaded by large-scale operations with constantly changing demands on the system.
Ultimately, each type of starter serves a distinct role in providing reliable protection for electric motors against hazards such as short circuits and thermal runaway events
Guidelines for Selecting the Right Type of Motor Starter
The selection of the right type of motor starter is critical to protecting motors. It is important to understand the varying levels of protection that each type can offer, as well as their application and compatibility with different types of motors.
The following guidelines provide a useful overview when selecting an appropriate motor starter: • Consider voltage requirements – it's essential to select a motor starter compatible with the specific voltage demands of your motor. • Think about current draw – understanding how much current your motor will draw is key for selecting a suitable starter.
• Assess the environment – certain starters are best suited to certain environments, such as dust or humidity; assess your environment before making any decisions. • Choose overload protection carefully – some may require manual resetting while others are self-resetting; ensure you choose one that meets all safety regulations and offers optimal protection for your particular installation.
• Take into account size constraints – if space is at a premium, consider using enclosed starters or those mounted directly on switchgear panels where possible. By following these simple steps, you can be sure that you have selected the most suitable type of motor starter for optimal safety in any given situation
Common Issues with Motors that Can Be Prevented by Using a Motor Starter
One of the most common issues that can occur in motors is overheating, which can cause a motor to fail. This issue can be prevented by using a motor starter as it helps regulate the amount of current and voltage going into the motor, thereby reducing its temperature.
Another issue that can occur is contamination from dirt or dust particles, which could lead to electrical sparking and shorting out of components. A motor starter helps prevent this by providing an additional filter layer between the power supply and the motor itself.
Finally, poor connections are another common cause of failure in motors; these connections may become loose over time due to vibrations from an operation or simply wear and tear. Motor starters help maintain these connections through their start/stop cycles as well as their overload protection features.
By understanding how a motor starter works and its various advantages, one can ensure greater longevity with any given electric motor system.
Conclusion
Motor Starters are a key component of any motor-powered system, providing increased safety and reliability. They help protect motors from overloads, surges, and other potential hazards that can occur during operation.
By controlling how electric current flows to the motor, Motor Starters prevent damage or failure of the entire motor system due to overloading and other electrical issues. The use of Motor Starters is essential for protecting motors from any potential harm or downtime caused by power problems or malfunctions.