No matter the type, a game always has its rules, and understanding them can make you more successful. Blackjack is no different. Blackjack is one of the most popular casino titles in the gambling industry. This popularity is because the game combines skill with a bit of luck. So players with skill and experience are more likely to win in the game.
In blackjack, players are expected to make intelligent hand decisions as they try to win the casino dealer. Hitting means you want a new card, and Standing means you're okay with your current total.
While hitting in blackjack helps you build a strong hand against your opponents (the casino dealer), it's imperative to know when to stop hitting to avoid busting (busting means losing your wager). This is what we'll help you understand in this post – Keep reading!
When to Stop Hitting in Blackjack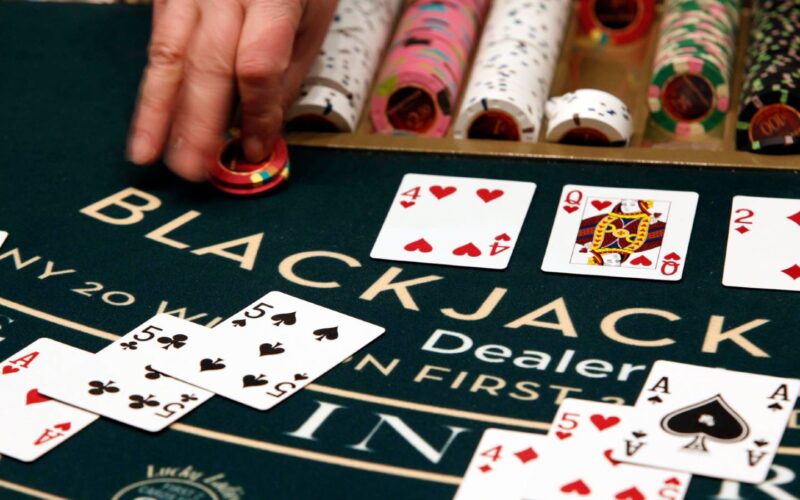 Hitting is one of the players' most common decisions when playing blackjack. However, they must apply caution here to avoid going over 21 – busting and losing their bet. The best way to learn blackjack hand moves is to carefully go through the blackjack charts. This teaches you how and when to hit when playing blackjack.
You can try learning the chart using the blackjack free version. Casinos like Maneki Casino allow you to access different blackjack versions. You need to stand and not hit for a new card in certain situations. You should stop hitting when:
You have a hard hand totaling 17 or more.
You have a total hand of 13 or more against the dealer's 2 to 6.
Your hand totals 12 or more against the dealer's 4 to 6.
You hit up to soft 20, consisting of a 9 and an Ace.
You have a soft 19, an 8, and an Ace. You can only hit when you want to double down against a 6, and the dealer's hand is a soft 17
You have a soft 17 (A and 6) against a dealer's 2, 7, or 8.
Don't split 20; it's the second-best hand in the game.
For a better understanding, you must understand the concept of a soft and hard hand in a blackjack game. A hard hand is a hand that lacks an Ace, or even if it has, you can only count it as 1. This offers no flexibility.
On the other hand, a soft blackjack hand is a hand with an Ace, and you can count the Ace as 1 or 11. Players should also avoid hitting if one of the dealer's cards is a 5 or 6. In this case, the dealer is likely to bust, which means an automatic win for the player.
Players should also avoid hitting in blackjack when they have a total hand of 17 or if one of the dealer's cards is 7 or more. One of the mistakes made by players is to stand at 16 regardless of the dealer's face-up card. If the dealer has a 7 or more, you have a high risk of losing if you stand compared to busting.
The Blackjack Dealer's Odds of Busting
One common mistake blackjack players make is assuming that the dealer may have a ten in the hole. However, this isn't the case as the dealer will have a ten only 30% of the time as there are sixteen tens in the fifty-two deck of cards. Additionally, remember that the dealer has a 28% chance of busting. If the dealer has the lowest card, the bust-out rate increases to around 42.08%.
The dealer's odds of busting when they have a card 7 to Ace is the same when they hold a hand value with cards 2, 3, 4, 5, or 6. Again, the dealer's holding card 2 has a 35.30% chance of busting. In a nutshell, blackjack players should avoid hitting when their chance of busting is higher than the dealer.
How to Play with the Worst Hand?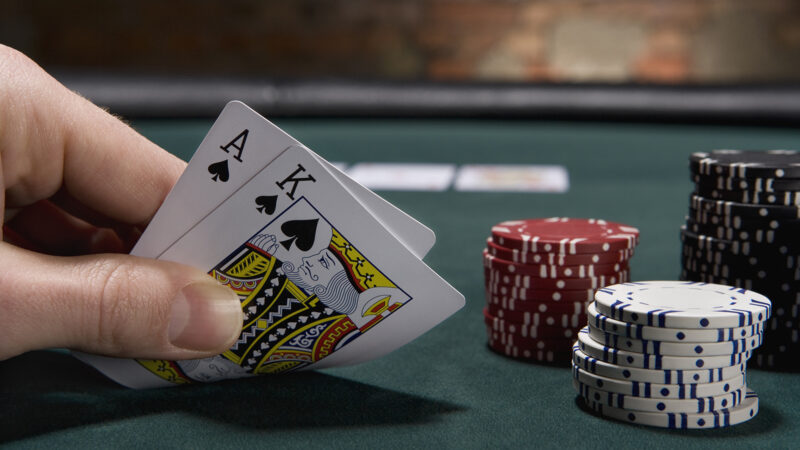 The cards you'll receive are dealt at random, so there is a chance that you might end up with a lousy blackjack hand. When this happens, players shouldn't panic as you need to play as optimum as possible for a chance to win.
One of the worst cases is when the dealer has an Ace, as the dealer's odds of getting a natural blackjack are high. In most cases, a ten-value card is more likely to be dealt with than other cards. Additionally, the dealer with an Ace card has less chance of busting, making the game more difficult for the player to win.
The player can likely turn the situation around by hitting aggressively to reach a hand total of 17 or more. The player with the worst hand has a better chance when the dealer's hand is 7, 8, or 9, though a strong hand is still required to bust the dealer. An ideal hand should include a ten or eleven – but you shouldn't stand before your hand hits 17.
In summary, we'd recommend hitting with a total hand of twelve; doubling down on cards 9, 10, and 11; and standing on thirteen or more.
Conclusion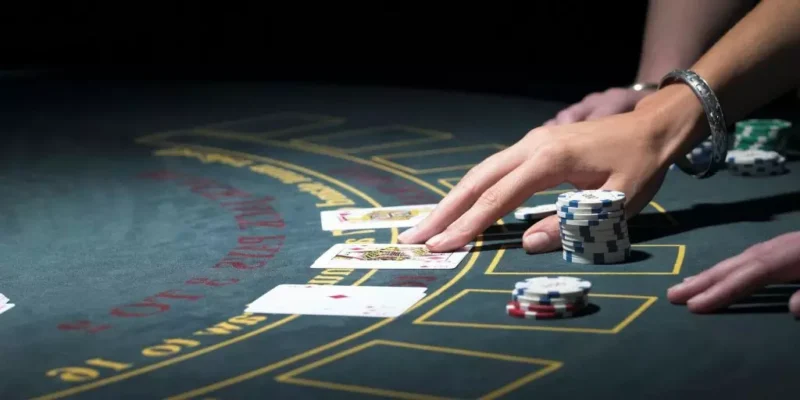 Blackjack is a game with a lower house edge, so you have a high odds of busting the dealer. However, you should understand the blackjack strategy chart to know when to hit and stop hitting. As a new blackjack player, we recommend starting with smaller bets and increasing your stake as you get acquainted with the game.